Grease Trap Maintenance In Lake Charles
At AllStar Plumbing, our team highly-trained professionals strive to offer the best service to Lake Charles, Westlake, Sulphur, Moss Bluff, Iowa, Jennings, Vinton, DeRidder, and Cameron, Louisiana residents. To keep your commercial kitchen running at its best, we offer a variety of grease trap repair services to keep your lines free of clogs. We're backed by years of experience, allowing us to help your business reach its full potential; from regular maintenance to repairs and replacements.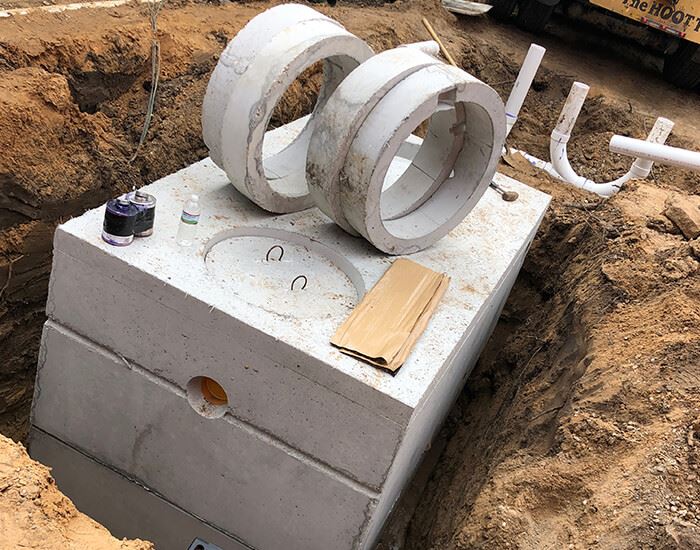 What is a Grease Trap?
A grease trap is a small device designed to prevent grease build-up in your system. This is done by intercepting most grease and solids before they enter a wastewater disposal system, leading into your septic tank and sewer lines. Fats and oils float on top of the water that travels through your system, making them easy to catch and trap. Grease traps ultimately reduce the amount of grease, fats, and oils that enter sewers. Since these types of grease solidify when cooled, they can block pipes and create damage if not taken care of.
Regularly Pumping Your Lake Charles Grease Trap
Grease trap maintenance should be done often depends on your or businesses' needs. The grease trap most likely needs to be cleaned if it's more than ¼ full, your business is experiencing slow drainage and bad odor. If you own a restaurant, your grease trap will most likely need frequent cleaning and maintenance. In a hotel, depending on what food you serve and what quantity, grease traps need to be cleaned as well. Other businesses such as fast food facilities, stadiums, food trucks and more will need regular grease trap cleaning and maintenance to keep their business running smoothly. Especially in Louisiana with the Cajun cuisine and local food, grease traps may need extra attention to keep the kitchen in top shape.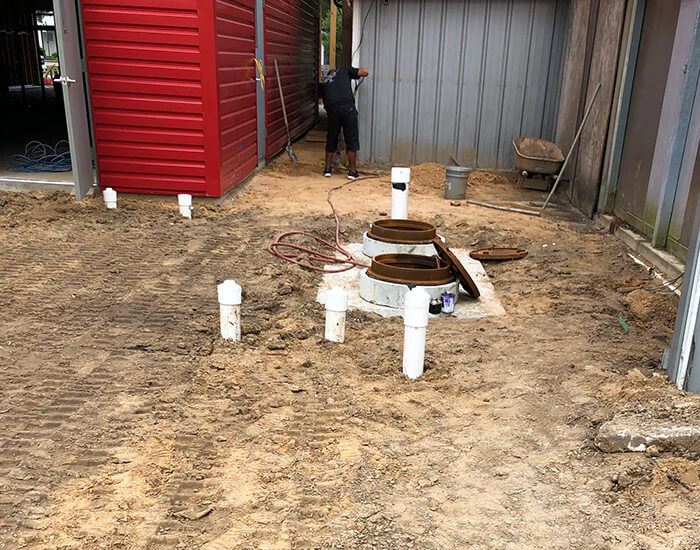 Grease Trap Maintenance and Repair in Lake Charles, LA
Our team of over 20 technicians in the Lake Charles and Louisiana communities will work closely with your business to design a cleaning schedule that works with your business. We'll plan a regularly scheduled date to make sure the trap never gets too full. AllStar Plumbing offers a wide range of services from regular pumping and service contracts, repairs, replacements, and 24/7 emergency services since we understand disasters never happen when it's convenient.
We Provide high-quality of Service in a Timely manner
Get Started With AllStar Plumbing Today!
We pride ourselves on communication during the service process

Our technicians specialize in a variety of plumbing solutions

We are your trusted Lake Charles plumbing company
Work with Your Local Grease Trap Professionals
AllStar Plumbing provides professional grease trap services to Lake Charles, Louisiana and the surrounding areas of Westlake, Sulphur, Moss Bluff, Iowa, Jennings, Vinton, DeRidder, and Cameron, Louisiana. We're familiar with the needs and requirements of Louisiana businesses and are ready and qualified to help yours. To learn more about our grease trap services and our wide range of options, contact our team of professionals at AllStar Plumbing in Lake Charles anytime to get started.
"I would trust these guys with any future problem and highly recommend them for any of your plumbing needs!!"

Frances

"I will absolutely be calling them for my future plumbing needs."

Dana

"This company is top-notch. Highly recommend for plumbing needs!"

Elizabeth