Sewer Services & Repair Experts in Lake Charles
Professional Plumber in Moss Bluff, DeRidder, Lafayette, and Surrounding Areas
AllStar Plumbing provides professional sewer services to Lake Charles, Louisiana and the surrounding areas including Westlake, Sulphur, Moss Bluff, Iowa, Jennings, Vinton, DeRidder, and Cameron, Louisiana. Our team of highly-trained, licensed professionals understand plumbing issues never happen when it's convenient and will work with you to get your job done with as little disruption to your daily life as possible. From small repairs and regular maintenance to renovations and new construction, our team at AllStar Plumbing in Lake Charles is always here to help.
Schedule your sewer service appointment through our online contact form or by calling (337) 545-2855 today.
Reasons Your Sewer Pipes Could be Experiencing Problems
Issues in your sewer system can be difficult to spot if you don't know what to look for. While some problems are obvious and cause extensive damage, such as flooding, the smaller signs are the most important as solving them now can prevent larger problems from occurring. If you're experiencing problems like sewer backup, pooling water, or loud noises coming from within your pipes in your home, you may have damaged sewer pipe that needs repair or replacement. At AllStar Plumbing in Lake Charles, we will always thoroughly inspect your pipes before we provide you with a sewer repair or replacement solution.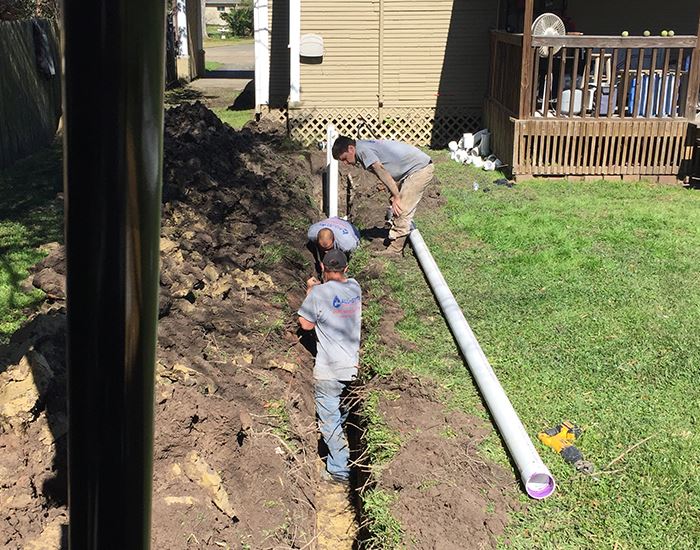 Prepping Your Lake Charles Sewer Pipes for Repair
Navigating sewer repair in your home or business can be confusing and frustrating, but with the right preparation, you can move forward with your repair well prepared and confident in the services our team will perform. First, it's important to choose the right plumber for your home or business. Find someone who is familiar with the needs of your home, such as local businesses like AllStar Plumbing in Lake Charles, Louisiana. Next, understand that your water and sewer supply will most likely be temporarily shut off. While our team works with as little disruption to your life as possible, this step is necessary. Plan ahead and set up a time at a friend or neighbors while this work is being done. When it comes to the actual pipes, limit the use of your system until help arrives to solve the issue, and prevent further damage from happening.
Sewer Repair and Replacement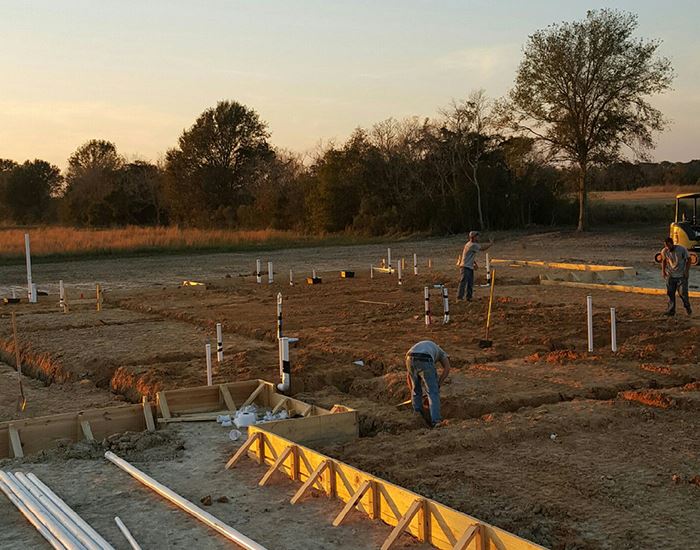 Once we inspect your system and determine the issue, our team will recommend a solution that works within your budget and schedule. Our team in Lake Charles uses the latest technology that takes care of your repair and replacement without breaking the bank. When your sewer system needs repair, our team will perform excavation services. The excavation services we offer are always accurate and safe due to the careful inspection we conduct prior to excavation services. Our sewer repair and replacement services involve digging around your damaged pipe and once the repair is complete, we refill the ground around your property, restoring it to its former condition and leaving your sewer pipes functional
We Provide high-quality of Service in a Timely manner
Get Started With AllStar Plumbing Today!
We pride ourselves on communication during the service process

Our technicians specialize in a variety of plumbing solutions

We are your trusted Lake Charles plumbing company
Contact Us to Schedule Sewer Services Today
Beyond being familiar with the needs and requirements of Louisiana homes, our team works to establish relationships with every customer that we service. We are proud to serve Lake Charles, Westlake, Sulphur, Moss Bluff, Iowa, Jennings, Vinton, DeRidder, and Cameron, Louisiana. Whether you're renovating a home or building a new one, we have the professional knowledge and skills to help with your sewer system's needs. To learn more about our sewer repair and replacement services and our wide range of options, contact our team of professionals at AllStar Plumbing in Lake Charles to schedule an appointment today.
"I would trust these guys with any future problem and highly recommend them for any of your plumbing needs!!"

Frances

"I will absolutely be calling them for my future plumbing needs."

Dana

"This company is top-notch. Highly recommend for plumbing needs!"

Elizabeth